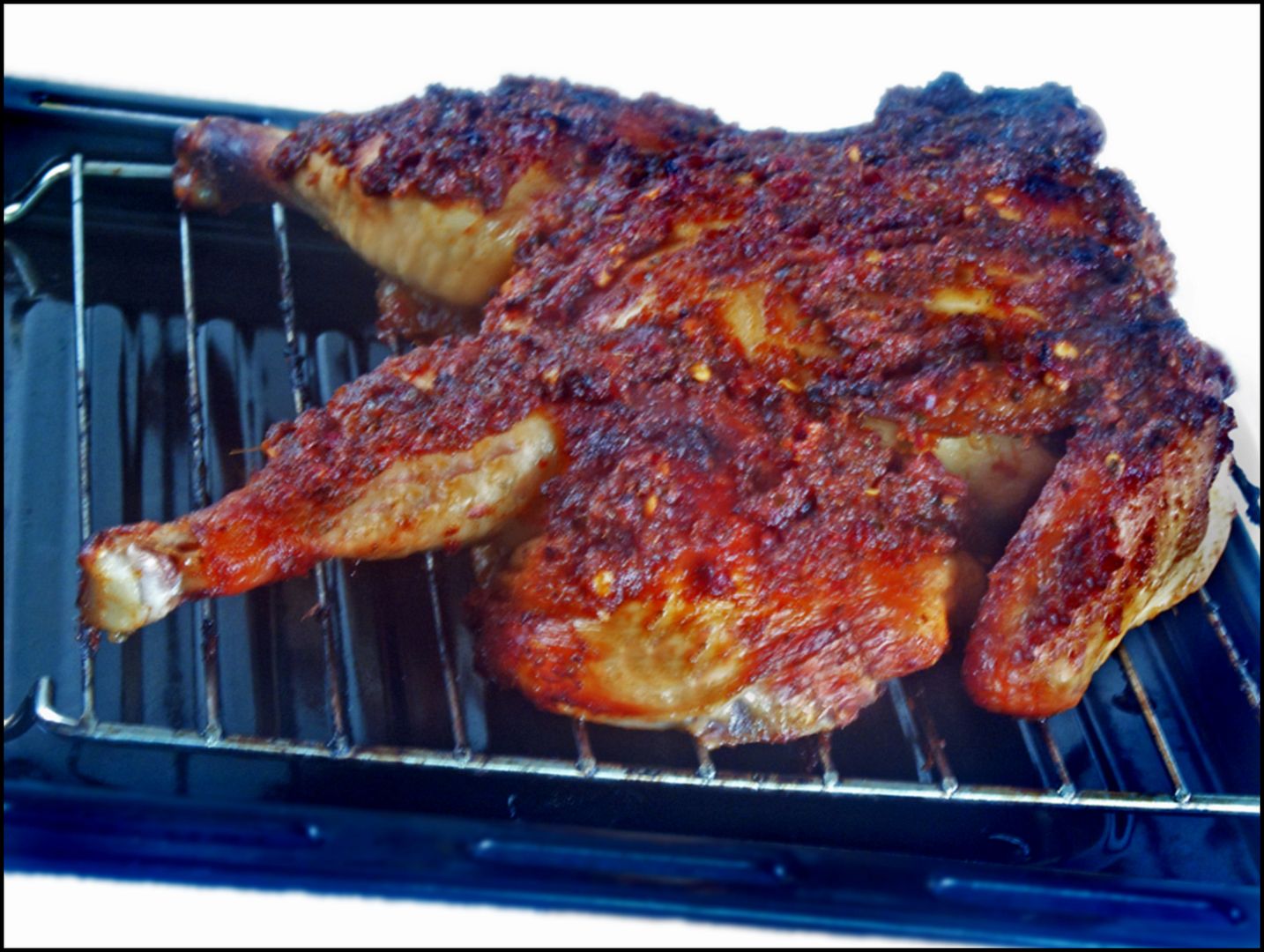 The hallmark of a good roast chicken is crispy skin, right? Nah, not necessarily. Crispy skin requires hours of air-drying and I can't be bothered most of the time. It's good enough for me if the skin is nicely browned so that there's a 'roasty' aroma.
What? That's good but not very sexy? Ok, let's sex it up a bit.
Lather the tanned chook with lots of
sambal
that's full of spices and enriched with coconut milk, then stick it back in the oven. As the spicy paste bubbles away merrily in the heat, it caramelizes and forms a crust, transforming the ordinary roast chicken into –
tadaa!
– Ayam Panggang. How's that?